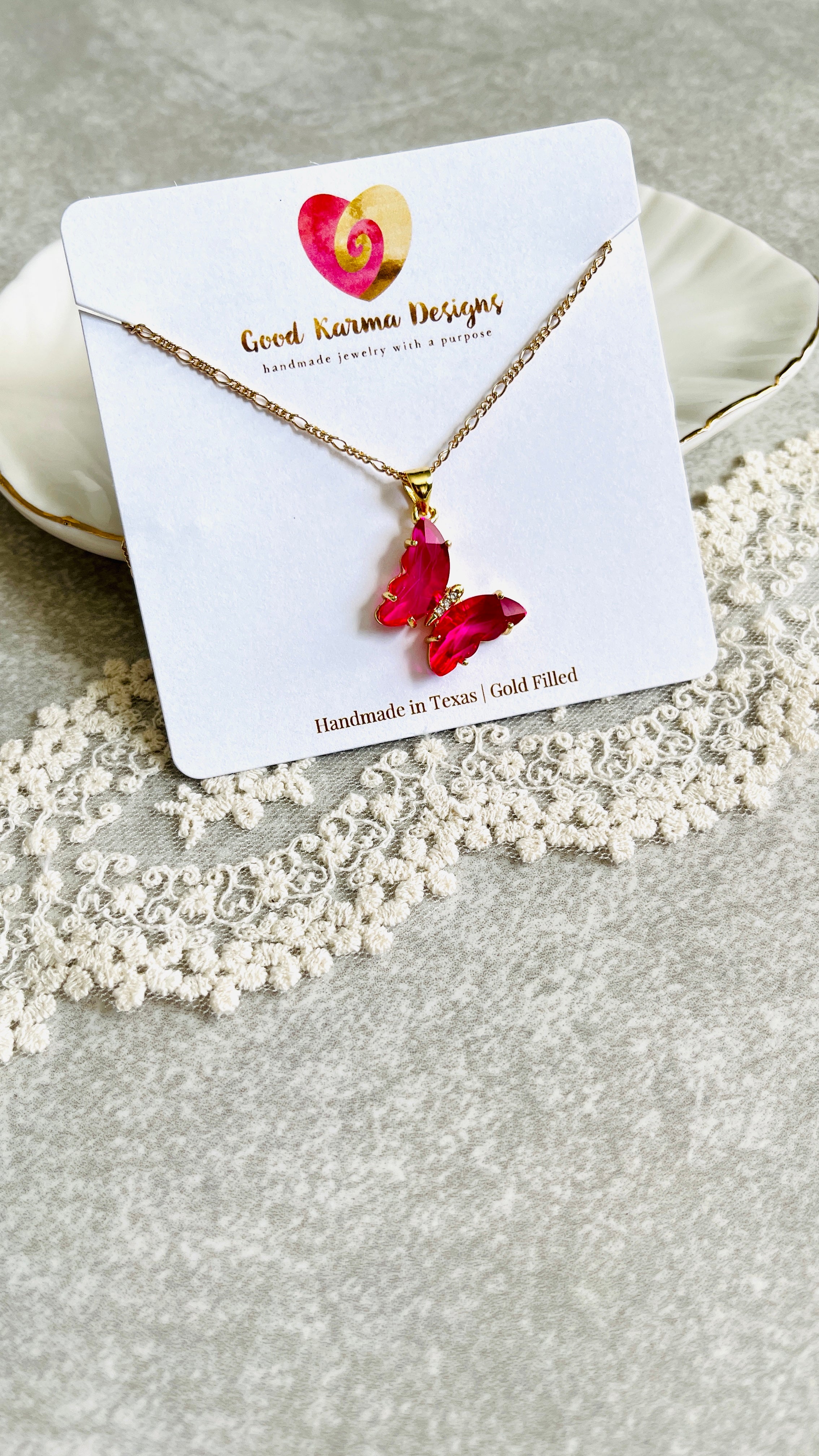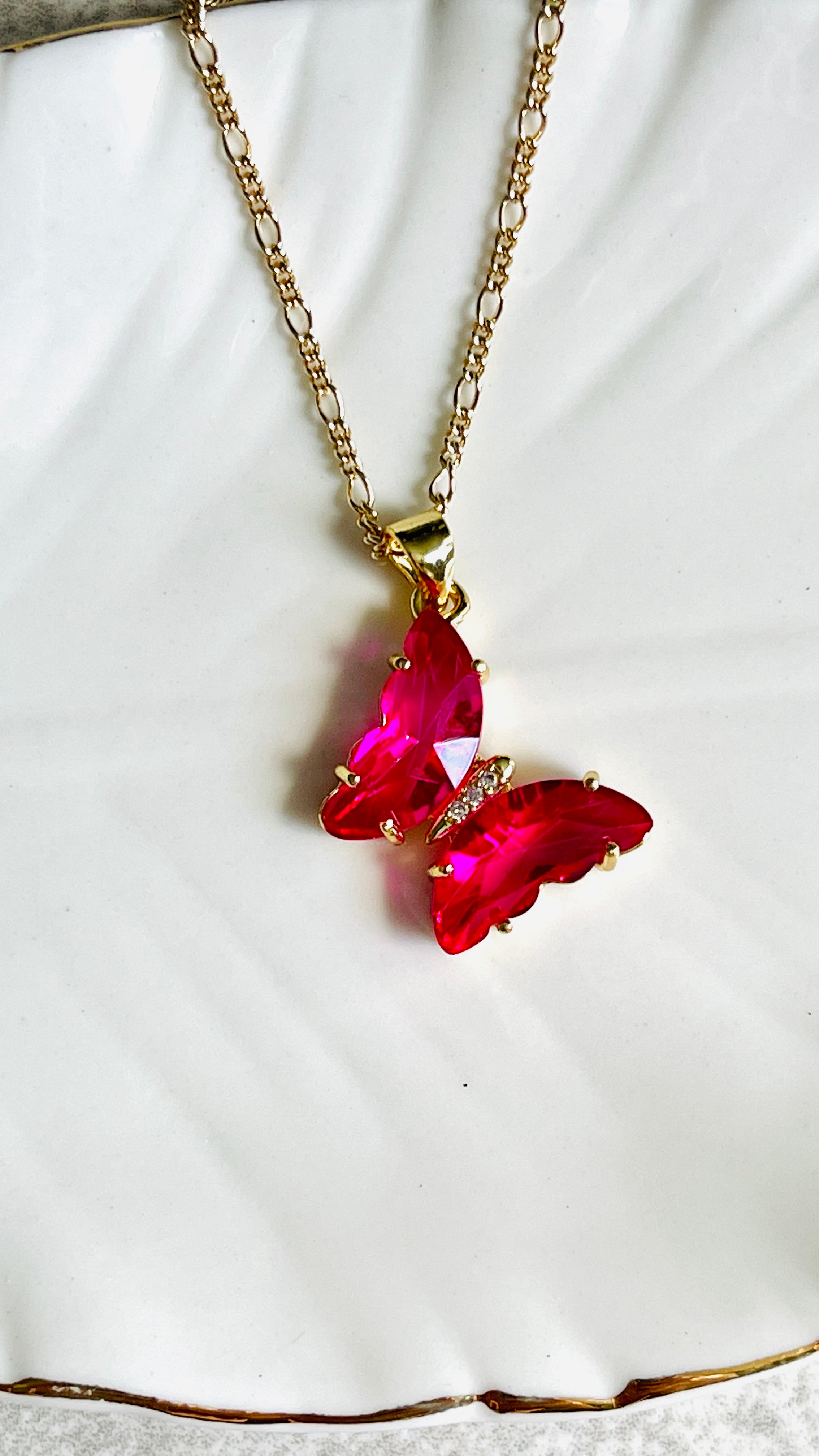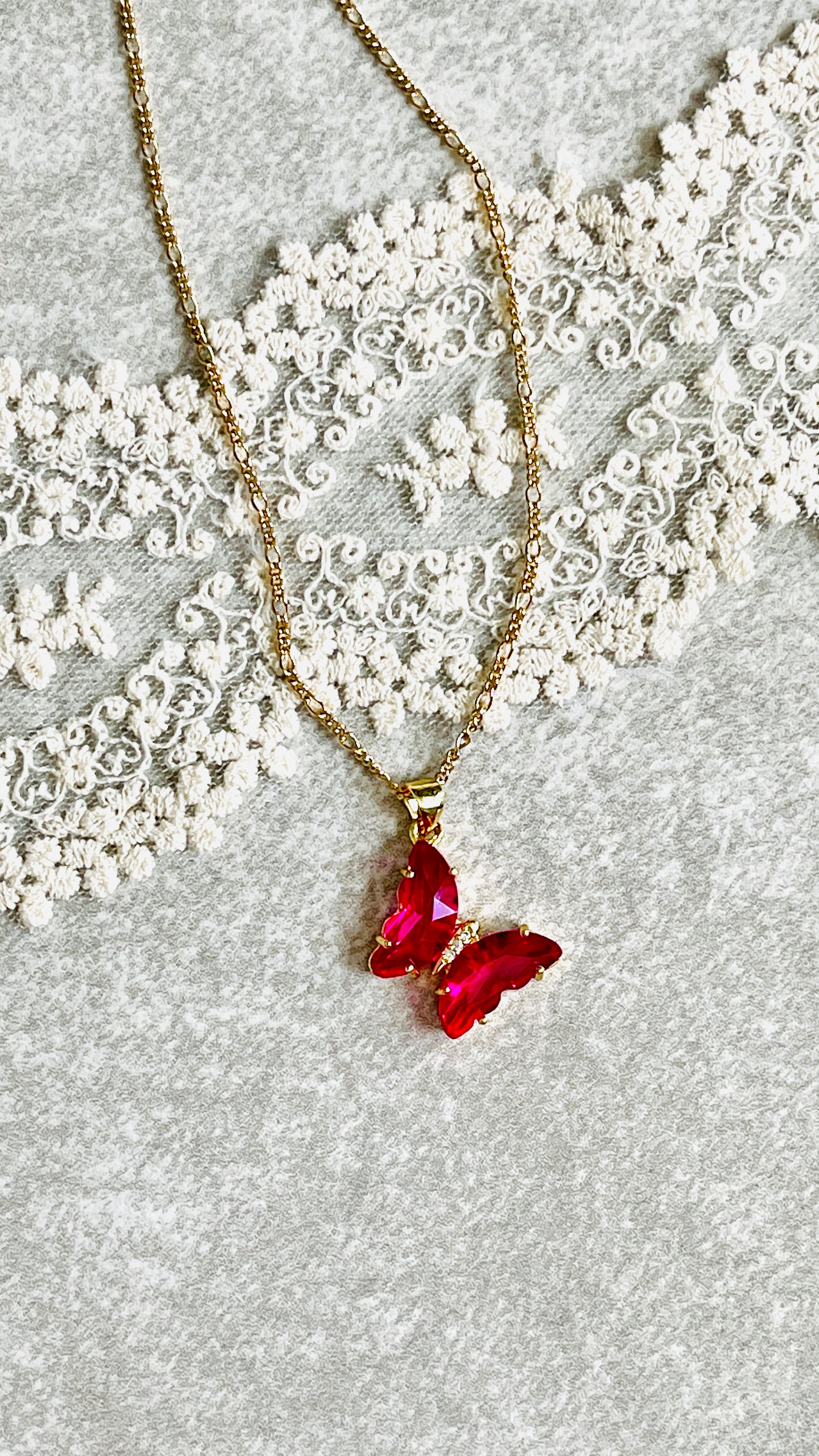 GOOD KARMA Hot Pink Crystal Butterfly Necklace In Gold
This little hot pink crystal butterfly is a bright addition to your wardrobe. A beautiful show stopper. Wear this with your night-out outfit or just for an everyday look - very versatile! Beautifully crafted handmade jewelry out of Dallas, TX.
Details
Colorful crystal butterfly
Gold filled 18" chain
Highlight: Crystals are believed help us to focus, relax and find clarity.
Handmade in the United States
Please note: You may not receive the exact pattern of the stone showcased in the photos. Also, due to the one-of-a-kind nature of the stone, there will be imperfections and light variations within the stone. No one stone is alike. Please keep this in mind when purchasing.
GOOD KARMA Hot Pink Crystal Butterfly Necklace In Gold
Quick Info
Free Shipping
We offer free Standard Shipping for all U.S. orders. Standard Shipping delivery takes up to an estimated 6 business days from the date of shipping out.
Orders $100 or more that ship free will do so under the most economical shipping method, which can include but is not limited to services available through USPS or UPS.
Receiving You Order
We work to ship out orders the same business day or the next business day after the order has been placed. For holidays, Friday afternoons, weekends, and during physical inventory audits, we may take up to 3 business days to ship orders.
Tracking for your order is emailed to you once your order is shipped out. Tracking updates are available typically within 1 day of shipping out.
Get in touch
Please contact us HERE via the contact form on our site if you have any questions or concerns. Thank you so much!