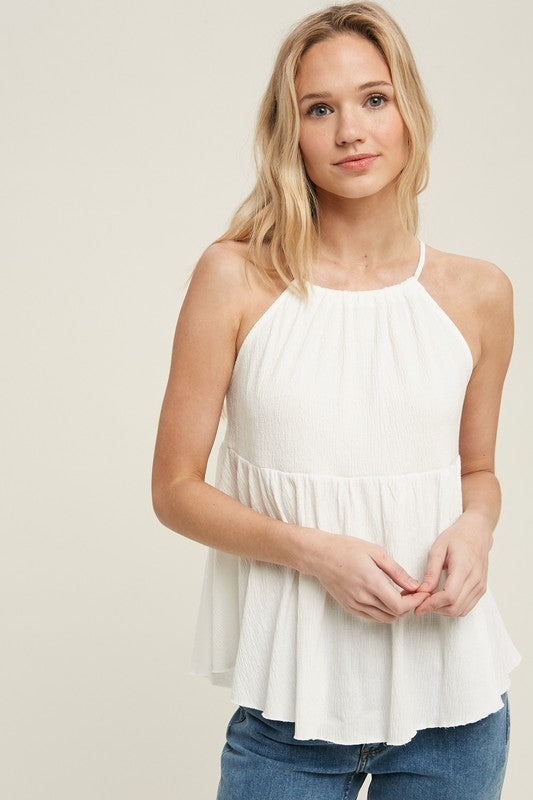 WISHLIST Simply Charmed Textured Halter Knit Top
Stay timeless in our Boho chic halter top featuring a self tie in the back. Relaxed fit for a breezy feeling too!

Details
Textured material
Self tie back
High neck
Fabric + Care: 65% Cotton, 30% Polyester, 5% Spandex
WISHLIST Simply Charmed Textured Halter Knit Top
Quick Info
Free Shipping
We offer free Standard Shipping for all U.S. orders. Standard Shipping delivery takes up to an estimated 6 business days from the date of shipping out.
Orders $100 or more that ship free will do so under the most economical shipping method, which can include but is not limited to services available through USPS or UPS.
Receiving You Order
We work to ship out orders the same business day or the next business day after the order has been placed. For holidays, Friday afternoons, weekends, and during physical inventory audits, we may take up to 3 business days to ship orders.
Tracking for your order is emailed to you once your order is shipped out. Tracking updates are available typically within 1 day of shipping out.
Get in touch
Please contact us HERE via the contact form on our site if you have any questions or concerns. Thank you so much!